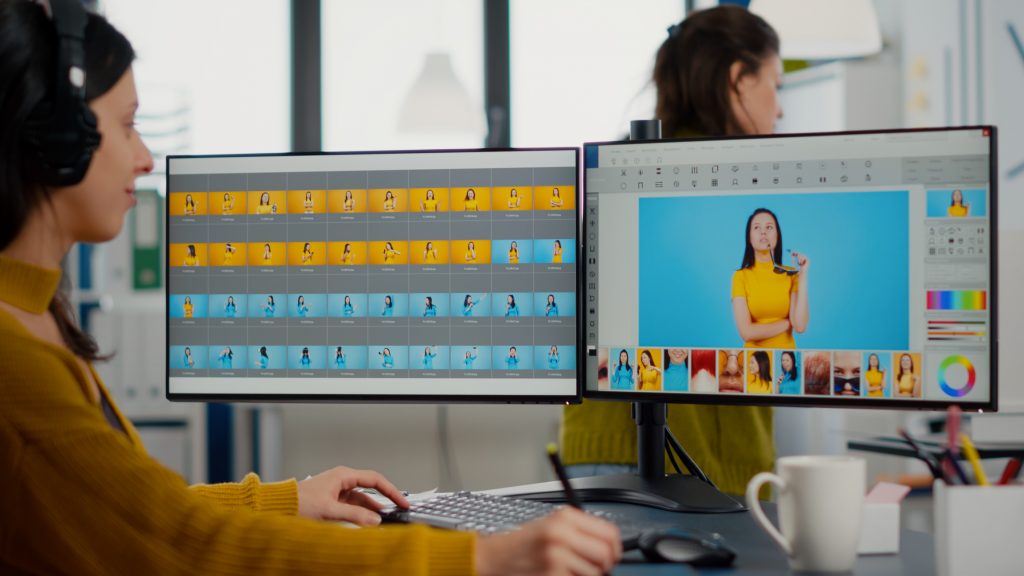 Running a photography business can be challenging from time to time. One of the significant challenges is ensuring a steady stream of clients. The best way to tackle this challenge is to increase your client base. However, many photographers are focused on improving their technique and bring their artistic vision alive in the shots they take. They don't know much about running a business at a level pros do it.
If you are one of these photographers, you probably don't know where to start and how to increase your client base. Don't worry; we got you. There are plenty of ways to attract more clients. Here are the steps you should take to do it ever so effortlessly.
Learn a thing or two about your clients
Before you can increase your client base, you need to know who your ideal clients are. Why does it matter? Because the information you gather on your potential clients will help you custom-tailor your strategy to attract them. Every niche of clients has specific expectations, needs, and requirements. If you want to attract more clients, you need to discover what these are.
For instance, a sports photographer will have a different marketing strategy than a wedding photographer. You get the drift, right? Where do you begin then? Define your ideal clients, and then start looking at the reviews they left on your competitors' websites, social media, and Google.
You can learn what they like and dislike and what you need to do to attract and retain them.
Launch an engaging website
Building an online footprint is very important. More and more people use search engines to look for services, photographers included. Creating an engaging website can help you gain visibility and increase your client base in more than just one way.
First, you can leverage your website to target keywords your potential clients use when searching for services online. You can even include the name of your city and target specific neighborhoods for some local SEO. You can easily do it with regular blog posts enabling your potential clients to find more about you, your services, and what they can expect if they hire you.


Your website can also serve the purpose of your online portfolio. You can use beautiful gallery sections to highlight your most attractive shots. This is a great way to attract more clients. Make sure to regularly update it, especially if you take photography lessons so that your potential clients see how much you've improved.
Use photo-based social media
You should never rely solely on your website when it comes to building your online portfolio. You can diversify your approach to reach more people. Your best option is to use photo-based social media.
Why is this a good option?
Photo-based social media websites already have millions of users. You won't need to worry about attracting visitors to your website. Plus, you get to leave your short bio so that people who really like your work can go to your website and find out more about you.
Some of the most popular photo-based social media platforms include Behance, Tumblr, Flickr, Pinterest, and Exposure. You don't have to stick with one. In fact, you can choose a couple of them that your ideal clients visit, create accounts, and upload your photos.
Create social media following
The next milestone you have to complete is to create social media following. Social media platforms are a great resource for photographers, both novice and experienced ones. With the help of social media, you will be able to extend your reach, build relationships with your followers, and attract more clients.
The best social media platform for photographers is Instagram. Not only is it an image-based social media site, but it also features hashtags. Hashtags provide you with an easy way to appear on the news feeds of people who are following them.
You can easily target people interested in portraits, wedding photography, sports photography, or any other sub-niche by simply incorporating appropriate hashtags in your posts.
Leverage paid online advertising
Now that you know your target clients, have a website, an extensive online portfolio, and social media following, it's time to step up your game. You can use paid online advertising to cut through the noise and reach people looking for the services you offer.
Paid advertising is an excellent option if your services are most required during specific seasons. You can use it to enhance your marketing efforts and make sure that your ads appear in front of people who are one bit of information away from booking a photographer.
So what are your options? You can invest in search engine paid advertisements. However, this is not an easy thing to do. You need to target specific keywords and carefully bid on them so that your budget doesn't dry up too soon.
Your best option initially is to focus on social media paid advertisements. All major social media platforms offer it, it's quite easy to use, and you can target your audience with great precision.
Diversify your approach with email, live chat, and chatbots
When looking for services online, people often prefer researching before deciding which one to choose. Your blog section and portfolio might not be enough for them to reach a decision. Maybe they have a question that needs answering. How do you capture the potential clients in this particular spot in the lead funnel?
You can leverage the mix of old and new technologies to do so. Email automated responses are your best option if you don't have the time to install live chat and chatbot on your website. Launch a "Contact Us" web page people can use to ask you questions.
Be honest about how much time you can spend reading and answering emails daily to give people an estimate of how long they will need to wait for the response. If they ask you a question, you should consider them as leads and not prospects. It's in your best interest to circle back to them as soon as possible.
Another way to automate responses is through the use of live chat and chatbots. You can teach the chatbot to answer all sorts of questions. It can become your little digital assistant converting prospects into leads and increasing your client base. The best thing about it is that you can also use it on social media platforms.
Use photo editing to stun your clients
As the final step, we have photo editing. Nobody publishes their raw photos anymore. You can significantly improve your photos if you edit them. You can do it by yourself or find a reputable company that specializes in photo editing.
If you decide to go solo, you can use several tools, including Adobe Lightroom and Photoshop, Skylum Luminar, and DxO PhotoLab 4. There are plenty of guides online on these tools, and you should definitely follow them to start learning the best practices of photo editing.
In case you don't have time to do it yourself, your only option is to hire professionals to do it. Before you do so, make sure to check their reputation and what work they did in the past. Partnering up with the right photo editing service provider can help you a lot in terms of attracting new clients.
Increasing a client base for a photography business becomes quite simpler when you know what to do. Follow through all these tips we've shared with you and watch your client base grow. Make sure to consistently work on your marketing if you want to see consistent results.
Use incentives to make your offer more attractive
A photography business is just like any other business, at least when it comes to attracting new customers. For people to come rushing through your doors, you need to make your offer more attractive than that of your competition. What options do you have? Special offers, discounts, and loyalty and referral programs are all viable strategies you can pursue to make your offer more attractive.
You can even adopt different strategies for discounts. For instance, you can offer discounts only to returning customers, apply discounts after certain work-hour thresholds, or introduce them when clients order a certain quantity of printed digital photos.
Photographers are becoming more creative with special offers every day. Mini-sessions are quite trendy these days. Consider adding them to your offer as well. They are significantly shorter and more affordable than standard sessions.
Finally, offering discounts to returning customers is a great way to stabilize your business. Referral programs are also viable. You can simply give discounts to any client that refers you to a friend that ends up hiring you.
Go freelance as well
Now that you have various "increase client base" strategies in place, you can do one more thing. You can go freelance! Yes, you heard us right. Some potential clients search for photography services on the platforms for hiring freelancers. You can tap into this market by simply registering an account with one of the most popular freelancing sites.
These sites provide many opportunities to photographers, and many serious clients use them to find top talent. The best thing about it is that you can make long-term clients there. You can also refer them to your photography business if they decide to leave the freelancing platform and do direct business with you.
Increasing a client base for a photography business becomes quite easy when you know what to do. Follow through all these tips we've shared with you and watch your client base grow. Make sure to consistently work on your marketing if you want to see consistent results.