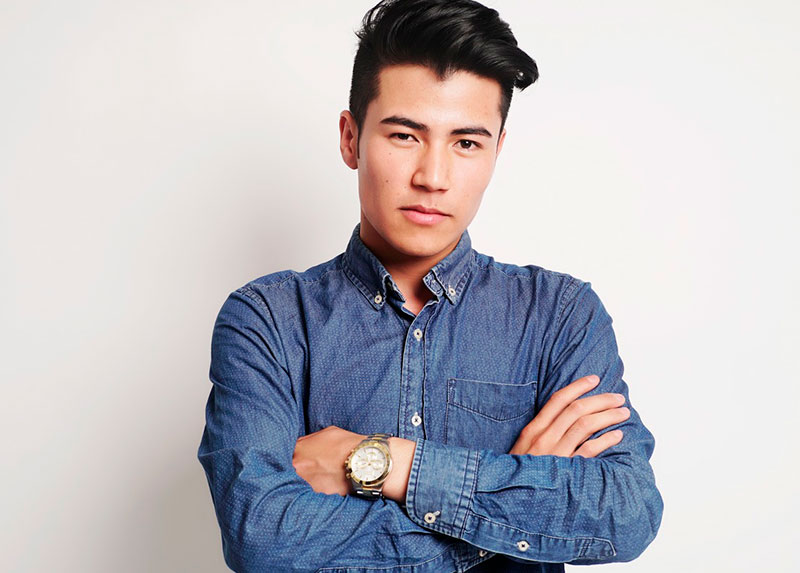 A photography business is an excellent way of earning an income for someone passionate about the art of photography. If you're going to start your own photography services business, be sure to include corporate headshot photos. Every company and small business enterprise nowadays needs a photographer's expertise for their employees' headshots, and they will only settle for the best quality. To give you an idea, check out Chicago's JA Headshot Photography and see some of the quality corporate headshots found on their website. You, too, can achieve the same quality of headshots.
Below are some tips that every pro photographer does to take great business headshot photos that you can use as well:
Speak with Your Client First
Before you start snapping headshot photos of your clients, you need to have a clearer idea about what the client is aiming for. It's important that you set a pre-consultation meeting. You can ask the client about the nature of their business and if the headshots are for a specific event or regular use in the company. For instance, you can discuss whether you'll have the photo sessions at your studio, at their office, or some other place. This way, you can better fashion the headshots that are going to be taken, or if there are additional factors to consider.
Choice of Lens
Different camera lenses serve different purposes. When it comes to business headshots, the best type of lenses to use are either a prime lens or zoom lens. If you're using a prime lens, be sure to check if it's a fixed 35mm, 50mm or 85mm lens. A 50mm prime lens should be enough, but a 35mm is considerable. If you're using a zoom lens, use one that's 24-70mm. These types of lenses keep the focus on the subject tight, which make them best for close-up photography like headshot photos.
Set Up Tethered Shooting
Providing immediate feedback to your clients is a helpful way of knowing what needs to be adjusted. It's a good thing that photographers can now use technology to make this possible. This is done by tethering or having your camera connected to a computer or laptop. Every photo that you take with your camera is instantly displayed on the laptop, thereby giving you and your clients to check and provide feedback. If you've been in the photography business industry, chances are you already know about tethered shooting and you've already used it many times. Doing business headshots can also benefit from this technique. Your clients will see the results in real time and they can decide instantly if they want a reshoot, thus saving you both time and effort.
Have Clients Prepare Their Attire
One word or value that any great corporate or business headshot has to convey is no other than professionalism. A significant factor that can help achieve this is by having your clients wear the right outfit. Formal wear is the standard attire for business headshots as it instantly conveys professionalism. So, you have to advise your clients and their employees to wear their best formal office suit on the day of the photo shoot. Also, advise them to pick neutral colors for their formal wear. Neutral colors almost always match any skin type, and it's also professional looking. You can also bring an extra coat to lend clients if you see the need for it. However, if the company or your client has a prescribed uniform that they regularly wear to work, it's best to ask them if they prefer to wear their uniform instead.
Make the Subject Stand Out from the Background
In a headshot photo, the subject has to be the focus of attention. That is why you need to make sure that the person or the subject has to stand out from the background. This effect is easier to achieve in a studio, but it's not impossible when you're shooting outside in the open or inside your client's workplace. There is a way to make your client stand out from the rest of the photo. You just have to let the client stand a few inches away from the wall or have them situated far from any surrounding structures in the background. You'll then have to adjust your camera settings to make the background blurry.
Stay Calm and Composed
Even professional photographers also get tense during photo shoot sessions. This is especially true for beginners or those who aren't well-versed in taking business headshots. If you're either of the two, you're in for a difficult time in taking great headshot photos that can satisfy your clients. Your hands could get shaky and sweaty. This will make it difficult to hold your camera properly, which could lead to blurred and ugly shots. The more nervous you are, the more difficult it is for you to think as well. This is detrimental when you have to make some adjustments to your angles, camera settings, and lighting equipment. Plus, your clients could potentially observe or sense your unease, and could either find you unprofessional or also get that anxiety. And neither one of these scenarios is favorable.
Keep Your Clients Relaxed During the Session
Photo shoot sessions can be stressful for some clients as well. Tensed clients have difficulty posing before the camera. That is why you will need to break the ice. It's important to help your clients stay relaxed by giving them encouraging and positive words. If sitting makes them feel more at ease, then you can have them sit during the photo shoot. Another way is to have clients make silly faces or wacky poses initially. This should help them shake off their anxiety.
Make Facial Expressions Look Natural
A good corporate headshot shows a pleasant image of your client or subject. You need your clients to maintain a facial expression that's both genuine and natural. A nice big smile can make a business headshot look good, but when it is forced, it can look fake instead. So, encourage your clients to put on their best smile without pressuring them. Give positive and encouraging feedback every now and then. Also, don't be afraid to point out if the client needs to change his or her pose or to smile more. Just be sure to say it as kindly as possible.
Use Lighting Evenly
Business or corporate headshots don't have to be overly artistic unlike those that are found in magazines. So, you don't have to be playful or dramatic about adding a shadowy effect or flooding the photo with different lights. With business headshots, you have to keep the lighting even. Since you'll only be focusing on the upper body and the head, you'd want to have these parts clearly shown on the photo. This also makes the subject stand out more in the headshot photo. A well-lit room helps achieve this, but you can enhance the use of lighting with reflectors and additional lighting equipment.
Focus on the Eyes and Face
It's important that clients convey confidence when posing for business headshots. This can be achieved with the right position. A common way is to have the client's body slightly turned on the side while their face is fixed towards the camera. Your focus should be on your client's eyes and face. When you have them look directly on the camera, their head has to be raised in just the right angle. Also, try and have the area cleared from distractions so they can focus their attention on the camera.
Invest in Quality Photography Equipment
As a professional photographer, you probably have a collection of cameras and lenses already. Any pro-level photographer knows the value of having various cameras and lenses at their disposal. It's both beneficial for photography hobbyists and business owners. You have to remember not to be afraid to invest in quality photography equipment. Some of the common photography equipment that can help you take great headshots include a powerful camera, the right type of quality lenses, light stands, reflectors, and a reliable laptop. You can tell that these things come in costly price tags, especially if you go with the best names or brands.
Like any technology and gadget, you may have noticed that these pieces of equipment also get updated and improved after a few years. Acquiring the newest versions is an advantage but it's not imperative that you keep up with the latest trends. You are running a business after all and you simply can't afford to keep spending if you don't have the means yet. Besides, you can still achieve the best headshot photos with your skills and the right adjustments.
Conclusion
Take note of these tips if you want to provide only the best headshot photo service to your corporate clients. But the real test of your skills will be the actual application and how you interact with your clients. When you're a prolific and well-reviewed photographer, you can attract more clients and your photography business has a chance to become the next top photography service in Chicago.